We at Flowcate all see ourselves as equal and don't believe in hierarchies and fancy titles. Nevertheless, we'd like to introduce our leadership team which works as a tightly knit team to push the boundaries.
If you would like to connect with us, please do! We'd love to connect and brainstorm ideas you have on how location-data can revolutionize the IoT world.
Our Management Team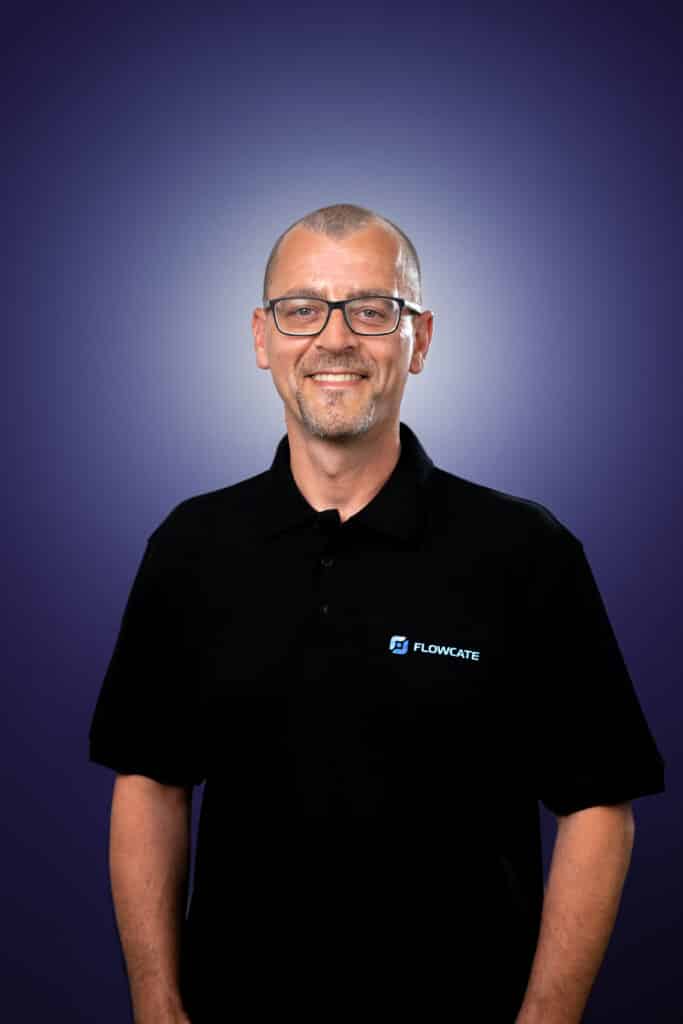 ACHIM
WHAT'S HIS BACKGROUND?
Achim has over 15 years of experience in the IT sector and on a constant mission trying to optimize operations with a unique and creative spirit.
WHAT HE DOES AT FLOWCATE?
Organize, organize, organize, rest a little, organize…
WHAT HE DOES IN HIS FREE TIME?
Strangely enough, in his private life Achim likes to do ollies, grinds, boardslides and scratches with vinyl to create the perfect work-life balance.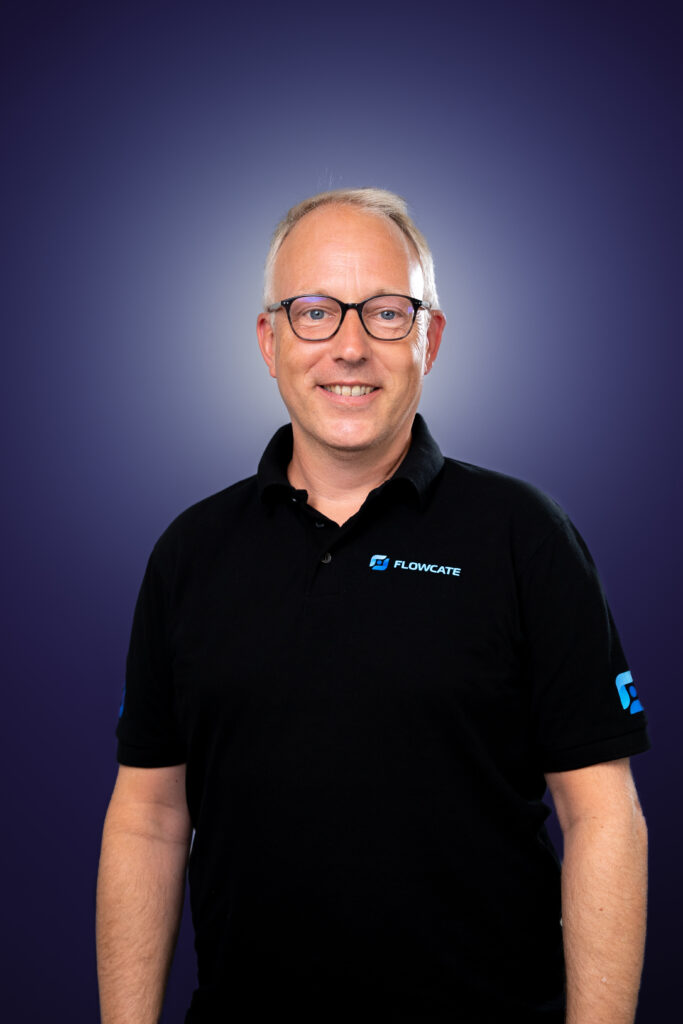 WOLFGANG
WHAT'S HIS BACKGROUND?
Wolfgang has been working in the software industry for more than 25 years in different companies and in different roles. His experience includes Software Development, Agile Coaching and Product Management.
WHAT HE DOES AT FLOWCATE?
Wolfgang is Head of Product and responsible for steering our products, their visions and strategies.
WHAT HE DOES IN HIS FREE TIME?
Wolfgang is a passionate soccer player and HiFi enthusiast.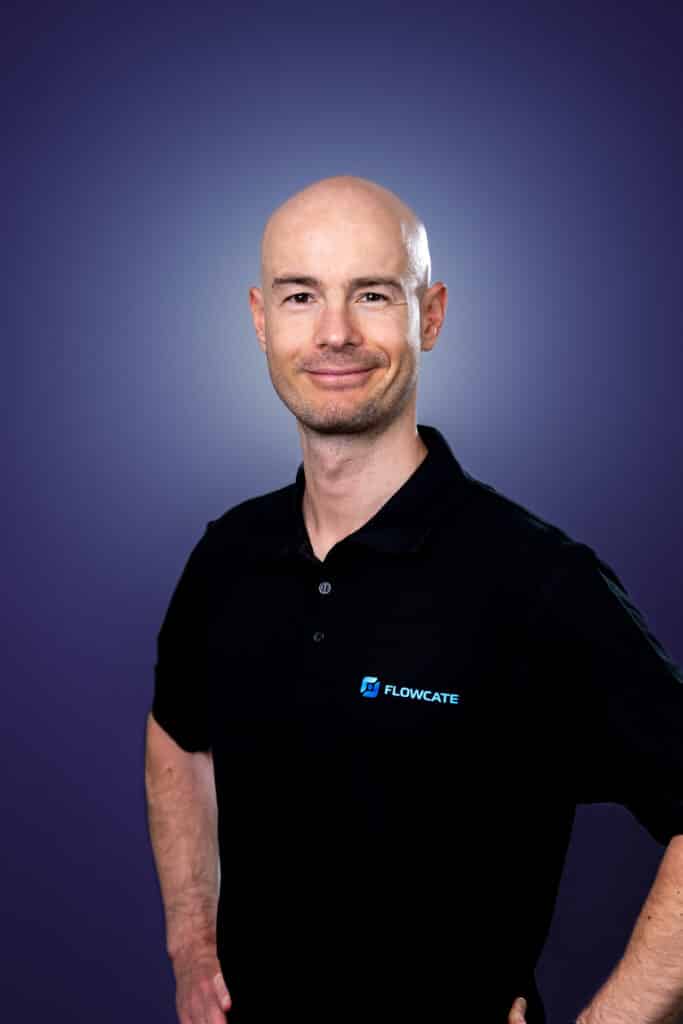 PASCAL
WHAT'S HIS BACKGROUND?
With over 10 years of experience in international business development, sales and online marketing, Pascal comes with a diverse set of set of skills in the framework of the digital and innovative start-up industry.
WHAT HE DOES AT FLOWCATE?
Pascal manages Flowcate's North American business unit since 2016 and recently took charge over the Marketing activities at Flowcate, to promote the power of the DeepHub to the world.
WHAT HE DOES IN HIS FREE TIME?
Pascal is all about sports and particularly passionate about snowboarding, surfing and ice hockey. He also loves travelling and enjoys exploring new cultures and culinary secrets.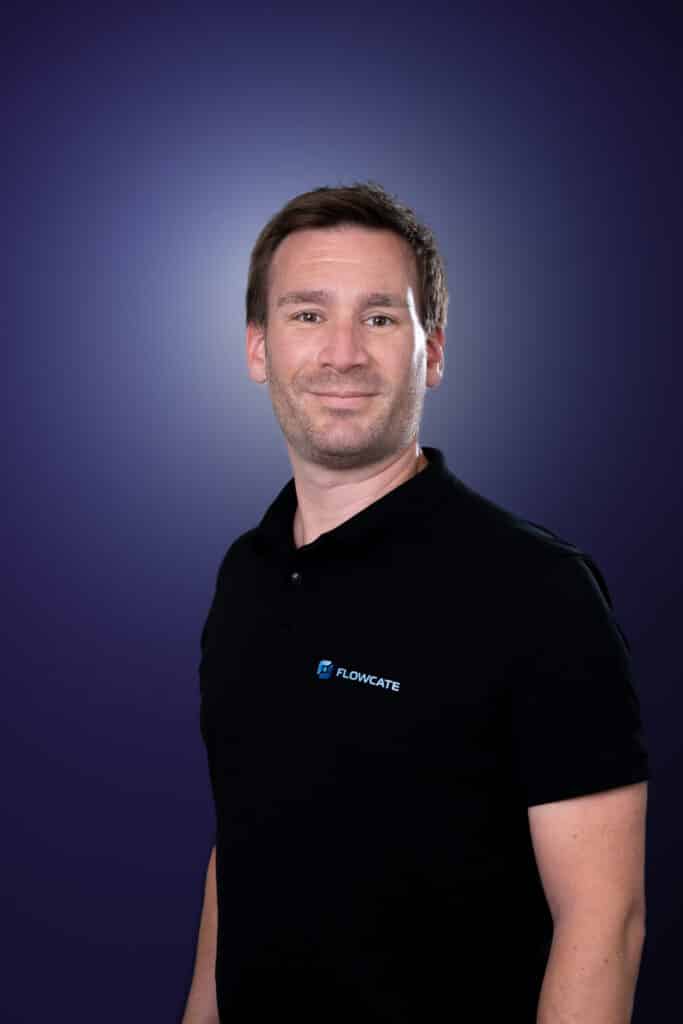 STEPHAN
WHAT'S HIS BACKGROUND?
Stephan has been working with Auto ID and locating technologies 10 years now, optimizing processes in (intra)logistics, warehousing, and production. It has been a never ending and exciting journey characterized by continuous innovation and strong partnerships.
WHAT HE DOES AT FLOWCATE?
Stephan is Partner Manager at Flowcate and identifying and elaborating mutual business models and Go to Market strategies with our partners. Stephan is ambitious about growing the DeepHub Partner Network pathing the way for location-based solutions in the industry.
WHAT HE DOES IN HIS FREE TIME?
Stephan is into skiing, mountain biking and spending good times with his family and friends.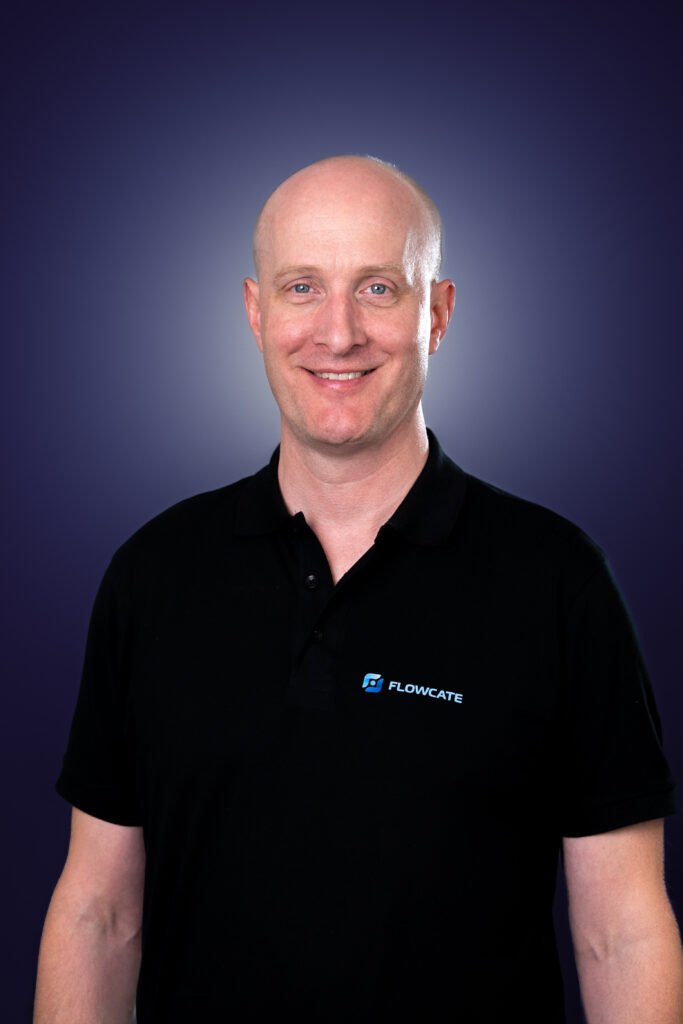 MATTHIAS
WHAT'S HIS BACKGROUND?
Matthias is a location-data guru with over 20 years of experience and a PhD in AI, Geoinformatics and open standards under his belt. Being a boy scout since an early age, he is fascinated with finding things and carries a strong passion for with science and technology.
WHAT HE DOES AT FLOWCATE?
Matthias is the CEO and drives Flowcate's strategy and corporate development. He is also the omlox committee leader and pushing the world's first open locating standard to new limits.
WHAT HE DOES IN HIS FREE TIME?
Matthias enjoys spending time with his family and being outdoors and in the wild – on the MTB or bike-packing.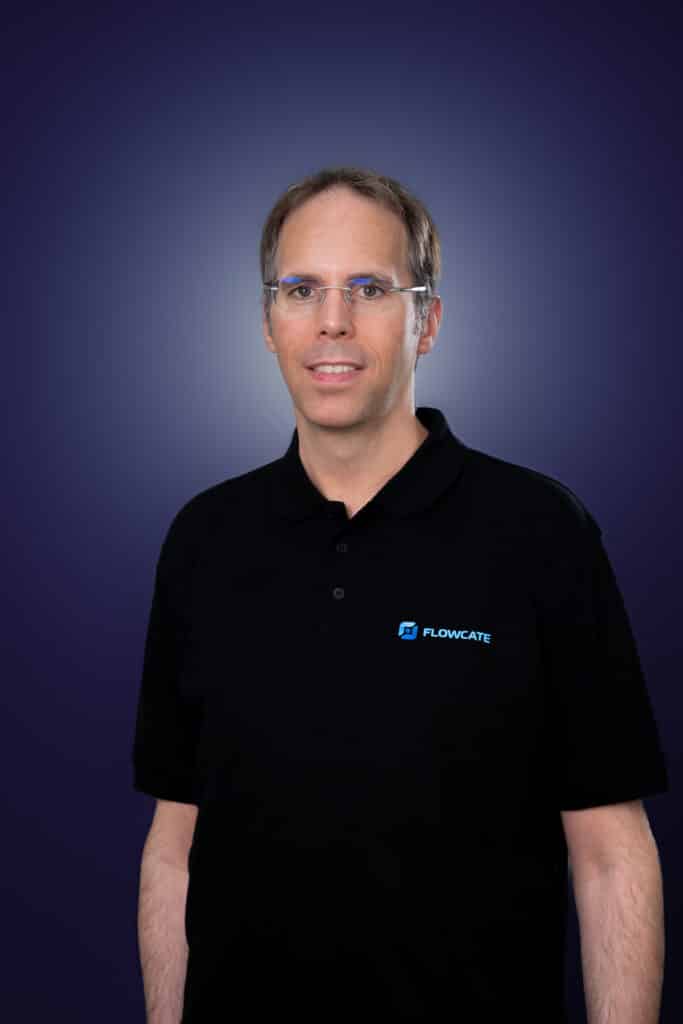 BEN
WHAT'S HIS BACKGROUND?
Benjamin has been passionate about computers and programming since he was young. The possibility to create new worlds and tackle algorithmic and real world challenges has always fascinated him. He's originally a close-to-hardware coder and has a masters degree in computer science.
WHAT HE DOES AT FLOWCATE?
As the CTO of Flowcate, Benjamin stays abreast of technological trends and evaluates how they can impact the company's business. He develops technology strategies that influence the path of the organization. He also mentors and works closely with the development team.
WHAT HE DOES IN HIS FREE TIME?
Benjamin is a hobby photographer and enjoys being outdoors. He also likes cats and quokas.