Introduction
The convergence of information and new technologies is generating exciting opportunities and entirely new value streams for organizations. As organizations look for new business opportunities in an interconnected, data-driven world, they are increasingly embracing the potential of the Internet of Things (IoT). As more IoT-connected devices, sensors and location technologies create an extensive ecosystem, organizations need to carefully assess their strategic approach towards the IoT, their own capabilities, as well as the capabilities of their business partners to ensure that they stay innovative and agile.
The B2B market for products and solutions in the IoT is skyrocketing. Software and hardware vendors, telecommunication companies, startups and service providers are jockeying for position and market share. With so much action taking place in the IoT space, one question should be at the top of every organization's list: where are the biggest long-term growth opportunities? Specialized consulting companies and system integrators help businesses understand IoT technology on various levels, provide roadmaps to reduce operational costs, optimize processes, and improve products and services through the use of IoT technology.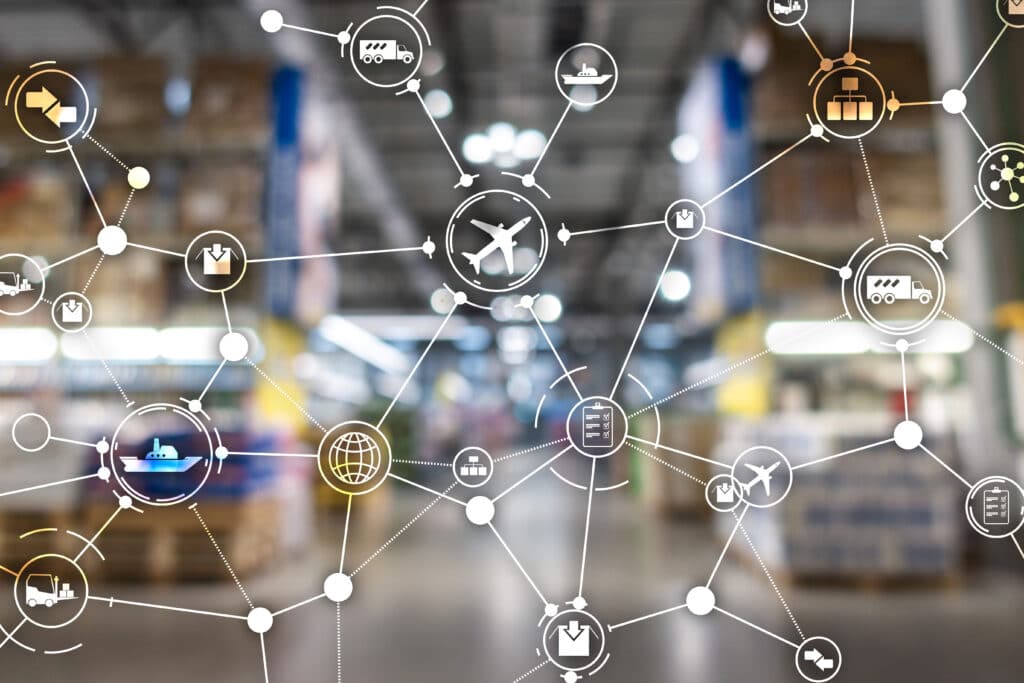 The Role of an IoT Integrator
IoT integrators specialize in bringing together and integrating different products, technologies, and systems that complement each other to form a digital IoT solution. In doing so, they offer business consulting services, architecture and field implementation of hardware, integration with software used by the client, project management, and support. Ultimately, they focus on providing the best possible solution by using a variety of different locating technologies, software systems, and hardware components that are available on the market.
Integrators are often contacted to handle the implementation of IoT projects by companies due to a lack of in-house skills, a shortage of workers, and the complexity of IoT setups. The right integration partner is an essential component of any IoT ecosystem. Vendors and users need to choose the right partner to make their solution successful. According to IoT Analytics' IoT Enterprise Spending Dashboard, spending for IoT integrators and professional services is increasing in 2021. The IoT professional services market is expected to grow from $32 billion in 2020 to $92 billion in 2026.
However, the IoT integration landscape is complex, dynamic, and competitive, and integrators are faced with several inherent challenges that impede their growth and flexibility.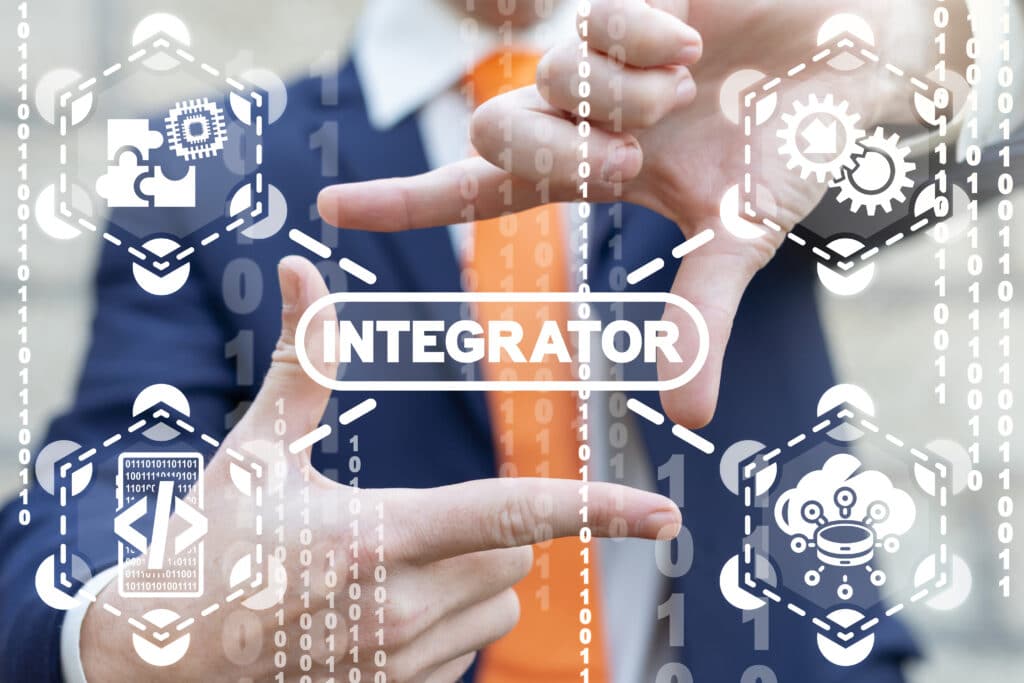 The Challenges
The challenges faced by system integrators are diverse and can be very specific. The key requirement for an integrator is to reduce the complexity for customers. Partial or application-related solutions are often viewed, used, and evaluated in isolation by end customers. It is not uncommon for these to be combined with other use cases or existing solutions from other providers. A lack of synergies between solutions and providers often leads to negative economic assessments and high costs throughout the entire integration chain. Heterogeneous solutions require the integration of existing technologies, systems and hardware, as well as other (partial) solutions and third-party systems. Dependencies, time, effort, and costs are exponentiated, and internal conflicts of interest on the customer's end result in further barriers and hurdles.
The IoT is a revolutionary phenomenon and has had a massive impact in every major industry — including retail, transportation, logistics and healthcare. However, the IoT shows its potential to the fullest in processes within the supply chain industry. The quality and quantity of data aggregated through management, forecasting, and oversight applications help fleet managers improve the operational efficiency of distribution, adding significant transparency throughout the decision-making process.
Managing an entire supply chain is often too complicated for a single company. The key to solving the fundamental problems facing organizations and customers is strategic partnerships through an open ecosystem. The right partnerships make business relationships more transparent, resilient and sustainable, as customers get to work with best-in-class providers excelling within their individual areas of expertise.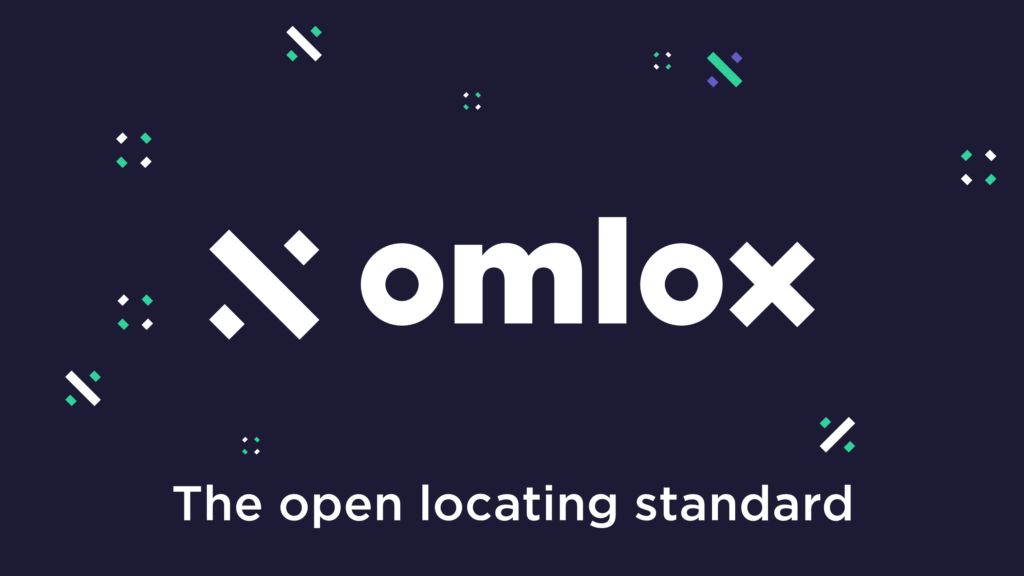 The omlox Approach
On one hand, omlox provides the world's first open locating standard, defining and enabling the seamless integration and management of location data, thereby harmonizing all locating technologies on the market. Prior to this, these technologies could only be used and integrated individually. On the other hand, omlox provides an open ecosystem that brings together companies from a broad spectrum of disciplines, including software companies, solution providers, hardware providers, system integrators, and consulting firms.
Our mission at Flowcate is to connect the dots between different partners within the omlox ecosystem to guarantee the interoperable use of location data. omlox and our DeepHub enable integrators to create better solutions and to implement and develop them holistically, quickly, and economically. The DeepHub is the middleware between locating technologies and industrial applications, and is therefore the catalyst and backbone of the solutions that system integrators implement.
We enable strong business relationships that combine the technical expertise of different companies to produce something that exceeds what either company could have produced independently. Let's take a closer look at some of the key benefits that we offer to system integrators and consulting firms through a certified partnership:
Realization of solutions based on an open, global standard.
Definition and creation of entirely new use cases and combination of use cases previously not possible.
Cost reduction through the simplified integration of technologies, systems, and hardware components.
More flexibility in technology, hardware and provider selection, with the ability to combine components more effectively.
Enhanced scalability through faster, easier, and cheaper integration of third party solutions.
Complete flexibility in solution architecture with the edge and cloud capability of the DeepHub.
Extremely high performance of individual instances to manage large volumes of trackables, location updates and events.
T-Systems
To illustrate how IoT integrators can benefit from omlox and the DeepHub, let's take a closer look at an example from one of our partners – T-Systems.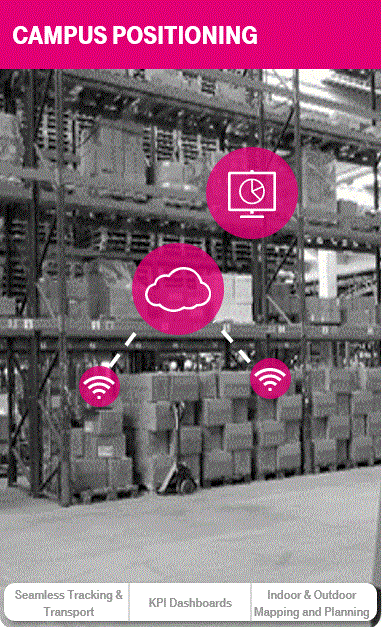 T-Systems' 5G Campus Positioning Solution focuses on combining different locating technologies, including mobile cellular technology, UWB, BLE, RFID, GPS, and Wi-Fi, to streamline digitalized process steps in different indoor and outdoor zones of a campus. It provides connectors to existing RTLS and harnesses state-of-the-art, real-time 5G capabilities to automatically localize moving and non-moving objects in order to serve a plethora of use cases within various industries. Some of these include:
Geo-fencing to trigger entry and exit events within areas of interest (zones)
Track and Trace for automatically capturing the movement of objects
Gates Recognition for automatically capturing the passing of events
Presence Monitoring for automatically detecting if areas of interest are occupied or not
Utilization and KPIs calculation for campus areas of interest
Generation of alarms and notifications based on predefined rulesets
Widgets for visualization of assets and asset movement in real-time
Widgets for visualization of asset tracks and results of motion analysis
A key component of the product is the Positioning Service supporting localization precision of up to 10 cm. It provides standardized APIs for the simplified integration of industry business applications and can be configured for any kind of process where equipment, assets or people need to be localized in order to proactively manage, control and optimize processes. The product takes into consideration the campus areas and supports the seamless integration of IoT devices that monitor transportation paths between different campus areas.
"Our 5G Campus Positioning Solution uses Flowcate's DeepHub® and is thereby fully compatible with omlox, the world's first open locating standard. omlox is revolutionizing location-based services for Industry 4.0 by defining the interfaces between movable assets, localization infrastructure, location data, and business applications."

– Michael Wolf, Digital Enabler / Head of Chapter Smart Supply Chain at T-Systems
Conclusion
With the rise of an interconnected world, the relevance of IoT integrators has risen exponentially over the past few years. They play an instrumental role in shaping and advancing Industry 4.0, as they fuse organizations and technologies in order to provide the best possible solution for their customers. However, given the inherent complexities and challenges IoT integrators must tackle, adhering and complying with the omlox standard becomes beneficial and compelling. T-Systems can attest to this, as their 5G Campus Positioning Solution benefits from the interoperability, standardization, and open partner network of omlox.
Our DeepHub, the premier omlox-compatible middleware, brings a competitive advantage to IoT integrators who work extensively with it. By continuously using and integrating our DeepHub API and DeepHub UI, integrators can re-use skills and software in order to effectively implement location-driven IoT projects. With highly specialized, skilled, and ambitious partners like T-Systems, we will continue to expand the horizon of IoT solutions and pave the way for a new era of process automation.
Get in touch with us to get more insights on how we can connect the dots for tomorrow's IoT industry together.