Organizations around the globe use the DeepHub to automate and optimize logistics processes to increase output and significantly lower costs.
The DeepHub is being used by a growing number of innovative and forward-thinking companies as they digitize and automate their operational processes. Our vendor-independent middleware enables them to integrate and combine different locating technologies, allowing for the creation of new digital business models and a competitive advantage by harnessing the full potential of location data.
Below, you can browse through some of our most impressive client solutions.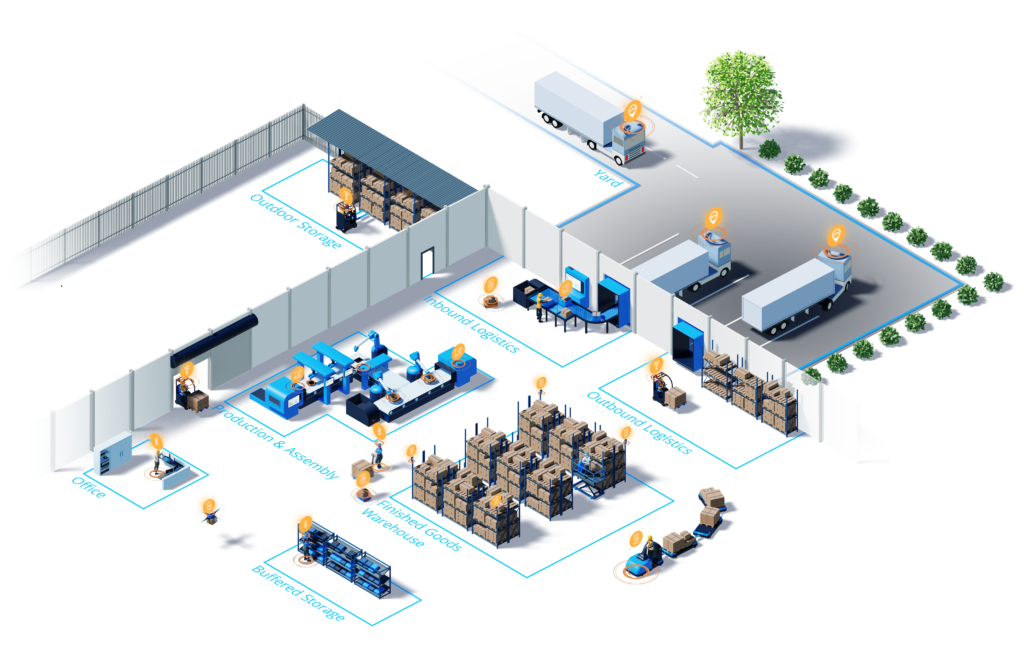 MANN + HUMMEL
Streamlining Outbound Warehouse Logistics with the Power of Location Data
Warehouses are the backbone of any successful supply chain. Within an intelligent warehouse, it is imperative to ensure processes are efficiently managed, particularly when aiming to achieve frictionless growth. One key component is the safe and efficient transfer of materials within a warehouse and throughout the entire supply chain. Knowing where assets are located at any given time is undoubtedly the single most critical success factor in this day and age…
LIEBHERR
Finding Instead of Searching with the DeepHub
Manufacturing operations have become increasingly complex, making it more important than ever to have a clear and reliable overview of material flow across the entire chain of process. The strategic use of location data gives organizations valuable insights into each stage of production, logistics and supply chain management and provides a wealth of business opportunities, such as inventory management, stock visibility and process optimization….