In today's dynamic production environments and disrupted supply chains, real-time locating services are critical in ensuring resilient material supply and efficient, sustainable operations. Knowing the location of any object or worker is key to making informed decisions and AI-driven optimizations.
As organizations strive to modernize operations and incorporate digitalization, edge computing is becoming increasingly imperative. To improve transparency, efficiency, and timely data analysis, the manufacturing industry is merging information technology (IT) and operational technology (OT). Location data is indispensable for many use cases in edge computing deployments, as they are location-centric by nature.
In order to provide seamless real-time locating services in edge computing solutions, ZEDEDA and Flowcate have joined forces by harnessing omlox, the world's first open locating standard. The collaboration exposes comprehensive, real-time location data to edge applications so that decisions can be made immediately with hyper-local context. 
In this article, we'll take a closer look at the challenges faced in modern production scenarios and what the future of location-based services at the edge looks like in an automated world.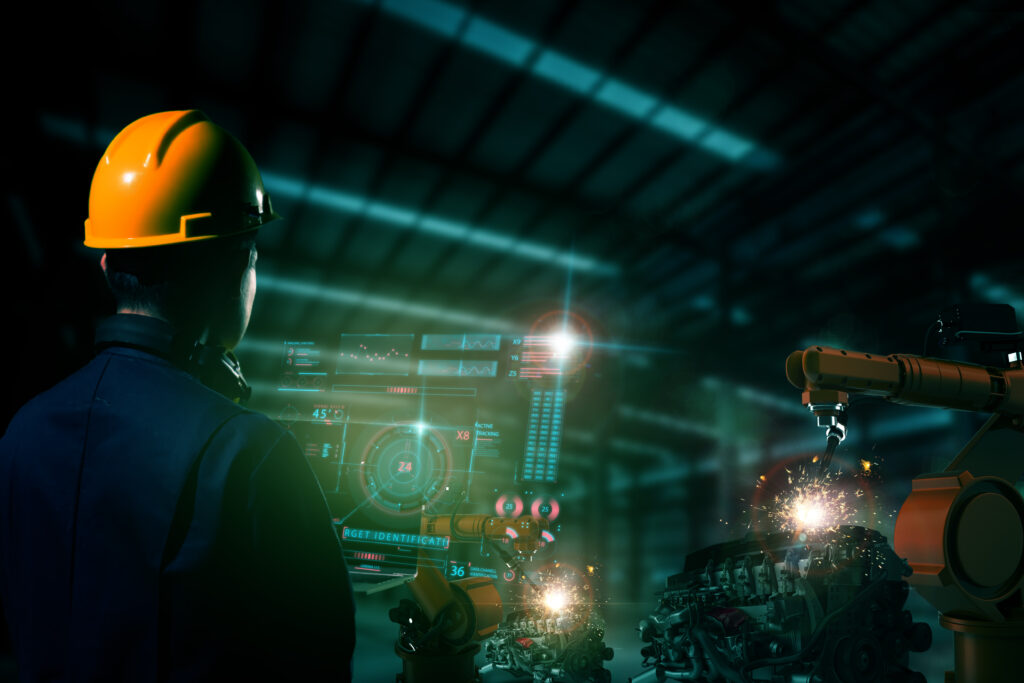 The Role of Edge Computing
In today's fast-paced and unpredictable world, it's imperative that production companies reduce their emissions, enhance customer experiences, support resilient supply chains, minimize downtime, and detect problems before they affect production.
Manufacturers rely heavily on data to gain insights into processes and to control critical business operations in real-time. Data volumes are increasing at an exponential rate, making the traditional computing paradigm unsuitable.
By leveraging edge computing as opposed to cloud computing, manufacturers are able to automate the factory floor and supply chain processes closer to the source through advanced robotics and machine-to-machine communication rather than sending data to a server.
Processing data at the source saves time, reduces the strain on network infrastructure, and minimizes latency. The benefits of gathering, analyzing, and acting on factory floor data in real-time are immense, as higher yields, reduced waste, and increased throughput can be achieved through reduced downtime and improved maintenance predictions.
Aside from the performance advantages mentioned above, processing data on the edge contributes to data sovereignty, since it makes it easier to identify where and who controls data. Securing devices and data in distributed environments without a perimeter and where devices and users may not be trusted requires a different approach than in the data center, one that is tailored, but these challenges can be addressed by implementing a zero trust security architecture.
The Role of Location Data
Location data plays a central role in many use cases in the context of smart manufacturing and production, especially when looking at indoor spaces, where the majority of value is generated. Having accurate and reliable insights on the location and movement of assets is an essential component of streamlining processes and operations to ultimately increase the quantity and quality of output.
An organization's carbon footprint is greatly influenced by its efficient use of equipment and resources. Localization technologies that track production parts, tools, workers and mobile vehicles can greatly enhance utilization and effectiveness, allowing for more effective use of equipment and resources.
The scope of use cases in which location data is of key importance is nearly endless and the need for hyper-accurate, real-time location data is increasing at an enormous rate in many industries, such as retail, healthcare, smart building, transportation and many more.
Over the years, different locating technologies such as GPS, UWB, BLE, WiFi, and RFID have emerged and progressed. Many vendors have appeared in the past few years because of the importance and extensive adoption of these technologies, each with its own use case applications, characteristics, benefits, and drawbacks.
Despite the plethora of technologies, solutions, and suppliers available on the market, no solution is well-suited for all applications requiring seamless positioning. Location tags, drones, AGVs, AMRs, and other equipment from different companies are not interchangeable, and the solution's installed state depends heavily on its flexibility and support. There is no silver bullet when it comes to managing location technology effectively.

The Challenge
For most edge use cases, real-time processing is required, since transmitting data to a data center often results in undesirably high latency. Even though edge computing is already integrated tightly in the manufacturing world, it is especially challenging for companies with multiple locations, which gather large amounts of data generated by many different edge devices, to link all data and eliminate data silos.
Companies typically have very different requirements and there are many sources of data from different locations and data centers that must be gathered, curated, analyzed, and ultimately acted upon. The processing of that data through a centralized network increases latency and bottlenecks. There is no denying that edge computing delivers unmatched productivity. However, it is not a comprehensive answer to all manufacturer issues and not a replacement for cloud computing. Therefore, combining both into a hybrid computing architecture is an ideal scenario for many solutions.
In the past, manufacturers have relied on proprietary solutions and vertically integrated vendors to tackle challenges in the framework of edge computing needs. However, as edge computing systems grow in scale, complexity and interoperability become critical factors. At the same time, the advent of cloud technologies and open-source software has made it easier to build distributed edge systems that are scalable, interoperable, and modular.
The Solution
To facilitate interoperability and eliminate cross-integration limitations, a consortium was formed in 2018 by a group of leaders in the industry, including Flowcate and TRUMPF, to develop a new industry standard to unify locating technologies. Through close and constant collaboration, omlox – the world's first open and interoperable locating standard – was revealed to the public in 2020.
omlox unifies location data from all positioning technologies and enables vendor-independent locating of trackables without boundaries. By integrating all technologies in one solution, omlox makes it possible for devices from different manufacturers to work together harmoniously. omlox allows logistics and production to be integrated with a lean management approach because of its complete interoperability. It leverages all locating technologies, making Industry 4.0 and smart factories a reality. Shortly after its inauguration, the management of omlox was handed over to PROFIBUS & PROFINET International (PI). PI has over 1,700 members and is the largest association for industrial automation in the world.
Flowcate and ZEDEDA have joined forces to provide seamless real-time locating services through modern edge computing solutions. The shared solution enables edge applications to consume streamlined, real-time location data, and for it to be used immediately with hyper-local context.
As a co-founder of omlox, Flowcate developed the premier omlox-compliant locating middleware – DeepHub®. It aggregates location data from any technology and vendor, enabling the management and full visibility of all location data in a single platform, while eliminating the need for cumbersome and complex setups. The DeepHub is highly performant, yet it occupies a small digital footprint, allowing for maximum deployment flexibility. The software can run on a wide variety of devices, from high-end data centers to low-level PCs and devices at the edge, such as AGVs/AMRs and handheld sensors.
ZEDEDA's orchestration solution for distributed edge computing provides a secure, scalable foundation for OEMs, system integrators and end users to deploy and manage the DeepHub with any combination of additional edge applications.
The shared solution enhances visibility, operational efficiency, and worker safety in production sites, warehouses and transportation operations by enabling the fusion of real-time sensor and location data with edge applications.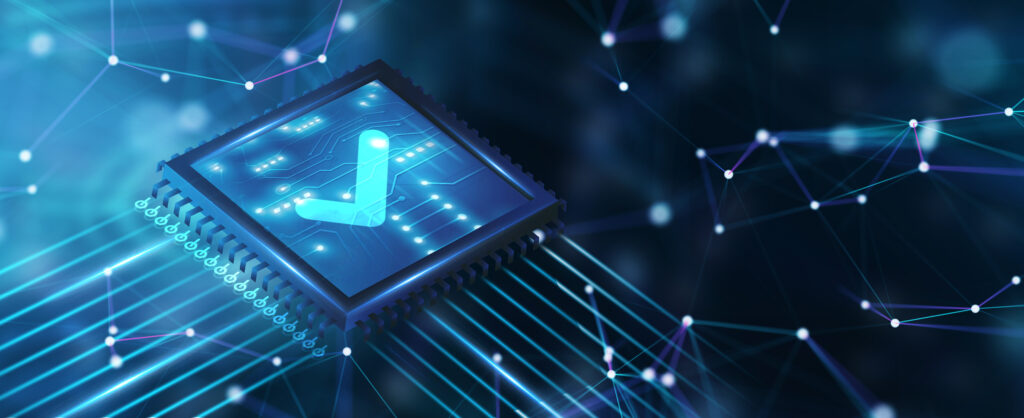 "By its nature, location data is distributed and requires a different orchestration paradigm. Furthermore, legacy location services are not interoperable and lack the capabilities around seamless positioning," said Michael Maxey, ZEDEDA VP for Business Development. "ZEDEDA is excited to partner with Flowcate and to offer our customers real-time locating services designed and delivered for edge environments."
The Benefits
Seamless location services, delivered in an open, standardized and future-proof manner.
Zero touch provisioning for choice of edge hardware and Deephub services, alongside any combination of additional edge applications. Example applications include containerized data normalization services and AI/ML models and legacy Windows-based software such as SCADA, HMI, and Historians running in virtual machines.
Zero trust security from edge silicon to cloud, including capabilities like root of trust, crypto-based ID, remote attestation, data encryption, and distributed bi-directional per-app firewall.
Provision of harmonized, georeferenced location data and location-based events to business applications, such as Warehouse Management Systems (WMS), Manufacturing Execution Systems (MES), Enterprise Resource Planning (ERP), or business intelligence (BI).
Real-time fusion of locating data for time-critical or safety-related applications on the shopfloor, in warehouses or on yards.
Seamless integration of any locating and identification technology – no matter which vendor is being used via standardized APIs.
Conclusion
The rapid rise of IoT devices being used in a variety of industries will increase the volume of data and the need to efficiently and effectively manage it. Through edge computing, businesses can optimize their operations by processing data locally rather than in the cloud. Using lightweight, scalable, robust, and high performance software at the edge reduces downtime and ensures reliable, persistent data.
Standards like omlox are the catalyst for managing location data in a truly effective and interoperable manner. The combination of ZEDEDA's SaaS-based orchestration solution with Flowcate's DeepHub is a game changer in this framework. In this article, we've only scratched the surface of possibilities that the next generation of edge technologies can offer in conjunction with streamlined location data.
If you would like to know more, make sure to check out the recording of the webinar that was held on July 28th 2022. This information-packed webinar is full of industry trends and expert tips on how the next generation of location data – powered by DeepHub and the omlox standard – propels edge applications to the next level.
This webinar also highlights first hand insights from Liebherr who has used the DeepHub in their first omlox-based solution, which focuses on streamlining asset tracking of machine parts and components stored in their distribution centers.
Make sure to also check out our previous blog article highlighting how the DeepHub excels on the edge.
Want to know more? Get in touch with us!