Introduction
Radio Frequency Identification (RFID) is widely used for a multitude of applications across different sectors and has become increasingly common in industrial environments. The most effective application areas for RFID include asset identification and tracking, access control, and material flow. Implementing a complete RFID system provides real-time, accurate visibility of assets across an entire supply chain. This creates endless possibilities for data monitoring and management.
RFID technology has been utilized for decades, but recent advances in tag design and production have significantly lowered costs – helping to fuel its adoption in a wide variety of use cases and industries. Over time, the technology has evolved in terms of its features and capabilities, and it represents one of the most rapidly growing segments in today's automatic identification data collection industry. RFID tags can be produced in very small form factors, allowing them to be embedded in a wide variety of objects. Tags are also much more robust and can operate in harsh environments where they may be subjected to high temperatures, exposure to liquids, abrasions, vibrations of nearby machines, etc.
RFID has established itself as one of the core Auto-ID technologies in the global manufacturing and logistics sector. However, there are other locating technologies that have evolved at the same time which enable specific applications and use cases because of their unique strengths. This poses the question: is there a way to combine and integrate these technologies to facilitate the best possible data generation scenarios along the entire supply chain and intralogistic scenarios?
The Challenge
To enable effective and sustainable solutions for challenging location-based use cases in the industrial world, know-how from experts in the field is needed. They require a deep understanding of the processes and requirements of the individual use cases, the limitations and capabilities of the different technologies involved, and the strengths and weaknesses of hardware components.
RFID excels in many ways, but it is not an "out-of-the-box" or "plug & play" technology. It is a zone-based detection/identification technology with a range of 10cm to 10m depending on local infrastructure. The technology has been adapted and implemented in a plethora of applications, such as production automation and process control in smart factories, asset tracking and monitoring in logistics, and access control security in warehouses.
RFID infrastructure hardware needs to be installed and calibrated on-site by specialists to ensure high precision and full functionality. Areas requiring more coverage require more identification points. Conversely, areas with less identification points will result in less transparency. This is the main reason why RFID is used more prominently for identification rather than localization purposes – there are too many black holes between reading points. RTLSs, such as UWB, BLE, and GPS, are better suited for use cases that require continuous tracking of objects in real-time.
These technologies have one main trait in common: they require far less or even no infrastructure at all. Determining the most suitable and economical technology is usually done during the blueprint phase of a project. Several factors play into this, including the overall project requirements, expected operating and maintenance costs, volumes, and the potential for future expansion(s) of the use case. Active positioning technologies are very precise, but not every use case requires this level of precision. On the other hand, these systems enable so many use cases that they enable significant synergies. Unfortunately, tags are still very expensive and are limited by battery life. This is one key strength of RFID. Therefore, why not combine the strengths of individual technologies?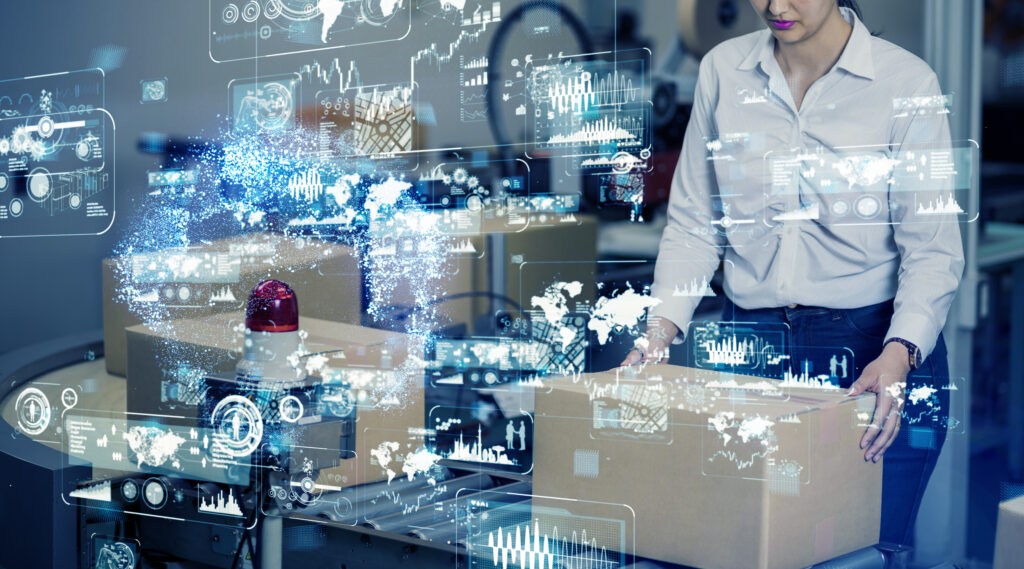 The Solution
While RFID technology has unique benefits, it also has certain drawbacks – as does any other locating technology used in isolation. Employing a holistic, future-oriented mix of technologies is the only way to achieve an optimal economical and functional result. The critical part is to ensure easy integration and interoperability across different technologies, as well as interoperability across the solution and hardware providers.
Through years of experience with location-based services and locating technologies, it has become clear that the combination of RFID and RTLS technologies excel for many use cases. RFID can identify hundreds of tags quickly and reliably in a short range. RTLS technologies can locate objects with exceptional precision over a long range within outdoor and indoor environments. To illustrate this further, one of our previous blog articles focused on a joint solution where RFID and GPS have been combined to effectively streamline asset tracking and tracing. This principle can be adapted in scenarios where RFID is combined with any other active technology.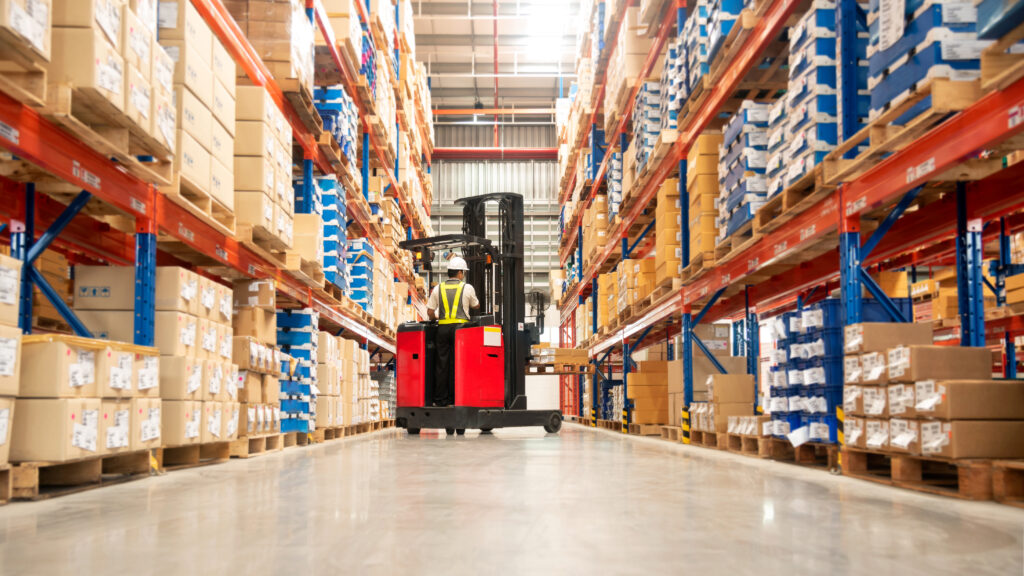 Seamless interoperability is an essential precondition in order for technologies to effectively interact and provide true added-value. Any system integrator experienced with locating technologies can create these kinds of solutions. However, building these solutions from scratch would blow up any budget.
The Rise of omlox
This is where omlox – the open locating standard for industrial applications – and the DeepHub® – the premier omlox-ready locating middleware – come into the game. omlox is an open and interoperable standard that has been revolutionizing real-time locating since its inception in 2020. As a key founding member of omlox, we (Flowcate) developed the DeepHub – allowing organizations to harness the full potential of the omlox standard.
The DeepHub acts as the core of omlox and allows for the integration of any location technology – providing full vendor and hardware interoperability. Furthermore, the DeepHub aggregates location data from any source, transforms it into standardized, global coordinates, and relays it to any other system via a standardized API. A unique feature of the DeepHub is that it can extract location data from RFID readers. This has been implemented by our long-standing partner, Pepperl+Fuchs – pioneers in German sensor technology and omlox co-founders.
"Pepperl+Fuchs sees omlox and technology interoperability as critical building blocks for future-proof production processes in various industries. That's why we are also establishing plug & play connectivity with the DeepHub as the leading implementation of the standard"

– Dieter Schneider, Team Leader R&D Identification Systems at Pepperl+Fuchs.
Pepperl+Fuchs readers offer a number of advantages for various scenarios, such as the identification of goods on forklifts. Their small form factor allows them to be easily integrated into the vehicles, while offering the strongest transmission power on the market in their class. Combining the tag information captured by the readers with a UWB tracking system via the DeepHub's Mobile Zone Extension (MZE) creates complete transparency of material and goods flows—leading to significantly reduced operational delays and lower total cost of ownership. This example illustrates the enormous potential of omlox and our DeepHub middleware.

omlox does not operate in isolation. Standards and organizations develop and prosper when they work together. Last year, AIM-D e.V. and omlox (as part of the Profibus Nutzerorganisation e.V.) started a beneficial cooperation. The AIM-D e.V. industry association represents the global network of Auto-ID experts for identification technologies, such as ORM, RFID and NFC, intelligent sensors and real-time locating systems (RTLS). Through this cooperation, omlox taps into the comprehensive Auto-ID expertise of AIM-D and incorporates it in the future development of the omlox standard. AIM-D benefits through the ability to integrate UWB into the AIM technology spectrum, complementing technologies previously modeled by AIM for RTLS.
Conclusion
There are many ways of combining RFID with other locating technologies to achieve a perfect and economical result. As a foundation and enabler, the omlox standard and the DeepHub ensure easy integration and interoperability across technologies, independent from system integrators and hardware vendors. They facilitate synergies and reduce the complexity of the system landscape.
The DeepHub minimizes dependencies on proprietary solutions, allowing for homogeneous use of location data. Through the DeepHub, RFID technology from Pepperl+Fuchs or other vendors can unleash its full potential and enable system integrators and solution providers to implement next generation IoT solutions.
When planning your next use case involving multiple locating technologies, eliminate complexities and headaches by incorporating omlox and the DeepHub.
We hope that these new insights have provided a new perspective on the impact of RFID and the importance of enabling interoperability to maximize overall effectiveness. We, and all DeepHub partners, are excited to discuss your ideas and work on industry-shaping new solutions.