The Location Data Dilemma
On their path to digitization and Industry 4.0, organizations in the logistics and manufacturing industries have made real-time locating a critical component of their operations. Over time, different locating technologies have developed and evolved, such as GPS, UWB, BLE, Wi-Fi, RFID, and 5G. Each one offers a distinct purpose, application focus, and level of spatial precision.
A wide variety of vendors have emerged in this field due to the importance and widespread adoption of these technologies. This has created an extensive market for hardware and software components related to these technologies. Historically, hardware and software interfaces have been proprietary, creating silos and resulting in an unmet market need for interoperability.

The Birth of omlox
This unmet market need didn't stay unnoticed. In 2018, an industry consortium of leading organizations was formed in order to create an entirely new industry standard that would foster the interoperability of hardware and software components and eliminate cross-integration limitations.
After 2 years of collaborative effort, omlox – the world's first open and interoperable locating standard – was born. omlox enables true vendor independence, comprehensive interoperability, and simple integration of technologies and systems across location and company boundaries. The omlox standard was officially launched in June 2020 at Hannover Messe in Germany, where it won the Hermes Award – the world's most prominent recognition for industrial innovation.
Omlox has set a new benchmark in Industry 4.0, as it enables interoperability and flexibility for different locating technologies. Furthermore, it allows any vendor to connect with software solutions and applications (ie. MES, asset tracking, navigation with anti collision), and hardware such as drones, AGVs, and loading trucks.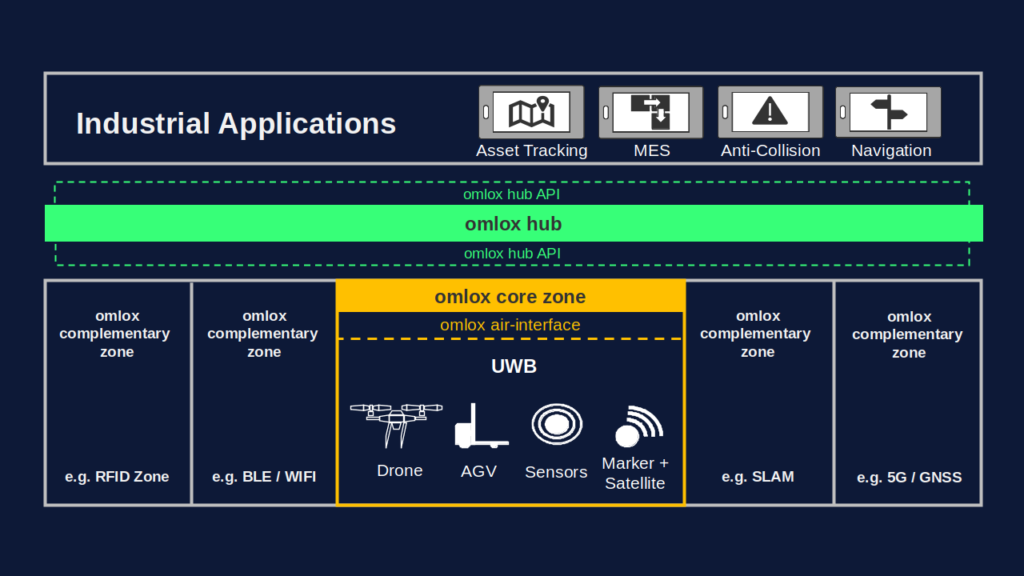 The Role of PI
In order to maintain professional regulation and maximize efficiency, the responsibility of managing and further developing the standard has been handed to the PROFIBUS & PROFINET International (PI) organization.
PROFIBUS and PROFINET International (PI) is the largest global automation community. It is responsible for PROFIBUS and PROFINET – the two most important enabling technologies in automation. PI facilitates a global network of vendors, developers, system integrators, distributors, machine builders, and end users across all industries.
Regionally and globally about 1,700 member companies are working closely together to the best automation possible. No other fieldbus organization in the world has the same kind of global influence and reach. That´s why PROFIBUS and PROFINET are world leaders in industrial networking.
One of the strongest drivers for the success of omlox is its vast ecosystem of partners. As an open standard, omlox consists of, and welcomes, partners from a variety of business focuses. These include system integrators, solution providers, as well as hardware and software providers. By tapping into the expertise and experience of different partner companies, the omlox standard will continue to evolve as an industry-shaping force.
The Application Process
To join the PI community, companies can contact a Regional PI Association (RPA) or PI. Organizations become a member of PI once they join an RPA. Members have access to documentation, participate in working groups, employ logos and trademarks, among other benefits. Some companies choose to join multiple RPAs since each RPA offers unique local marketing and training opportunities.
Working Groups
Currently, there are more than 50 PI Working Groups comprising over 500 industry professionals. No other fieldbus organization can match the expertise, commitment, or coverage of PI. Presently, five omlox Working Groups have been established:
"Several member companies are already working with omlox, and many others are ready to get started. Within the organization, we are excited to observe synergies continue to form as new and existing members collaborate independently and in omlox Working Groups."

— Michael Bowne, Deputy Chairman at PI.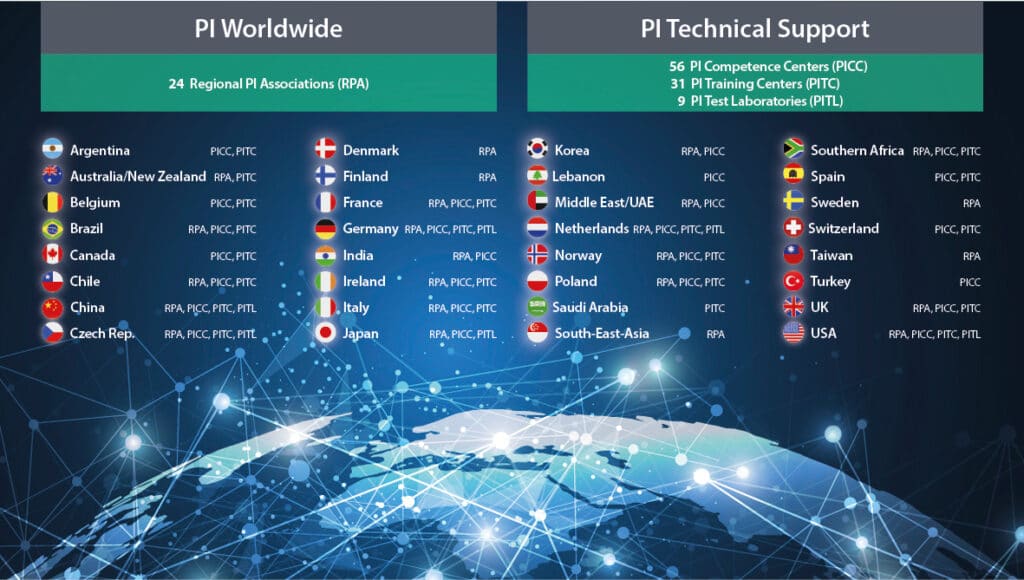 The Role of Flowcate
We have been an integral part of the omlox core group since its inception. With over 20 years of expertise in location-based services and software development, we spearheaded the conceptualization of the omlox hub – one of the central components of the omlox standard.
After it's conceptualization, we developed the first reference implementation of the omlox hub – the DeepHub®. In essence, the DeepHub is a software middleware that aggregates location data from any source, transforms it into standardized, global coordinates, and provides it to any other system via the standardized omlox API.
The DeepHub allows companies to manage assets within indoor and outdoor facilities by managing zones, geo-fences, and trackables. Through the DeepHub and its power to unify all location data, companies can enable true interoperability of their IoT solutions and significantly lower their total cost of ownership.
Outlook
omlox is revolutionizing real-time locating by providing the foundation for the development of next generation RTLS solutions, making Industry 4.0 a reality. Widespread adoption of this new and industry-shaping locating standard is just a matter of time.
The omlox ecosystem is growing at a rapid pace with positive feedback from the industry. The use case catalogue focused on omlox-enabled solutions is expanding, and we are delighted to see the amount of creative new ideas that are generated as a result of the omlox working groups.
If you are interested to join the revolution and become part of the omlox ecosystem, you can find more details here.
If you are interested in further insights concerning the DeepHub and how your organization can use it to enhance existing solutions and applications, don't hesitate to get in touch with us.