Our Roots
Our story begins before the emergence of smartphones, mobile applications, online mapping, and navigation services. In 1998, the European Media Lab was founded by Klaus Tschira (a co-founder of SAP). The EML was a R&D facility that sought to research and analyze how people could use digital means in their daily lives, and how systems should be designed to support them.
One of our most groundbreaking achievements during this time was the creation of the first Smart City in Europe with its own mobile city portal. This was before smartphones revolutionized the mobility market, and this Smart City acted as a virtual guide for residents and tourists of Heidelberg. By integrating heterogeneous data from a variety of sources, virtual city tours were created that were tailored to the specific needs and interests of individuals. Rapidly-changing datasets were incorporated, such as hotel availability, points of interest, ticketing for cultural events, weather, and public transportation schedules.
However, the focus of our company at this time was not only geo-informatics and spatial AI. Software development was at the forefront of our work, and we were one of the very early adopters of agile organization methodologies, extreme programming (XP), test-driven development (TTD), continuous integration (CI), and continuous delivery (CD).
Since 2009, we have been highly active and focused on indoor spaces, primarily through the utilization of our Deep Map™ technology – a state-of-the-art 3D mapping technology. We have partnered with big players in the industry, such as Cisco, IBM and HP, and have worked with all major positioning technologies available in the market.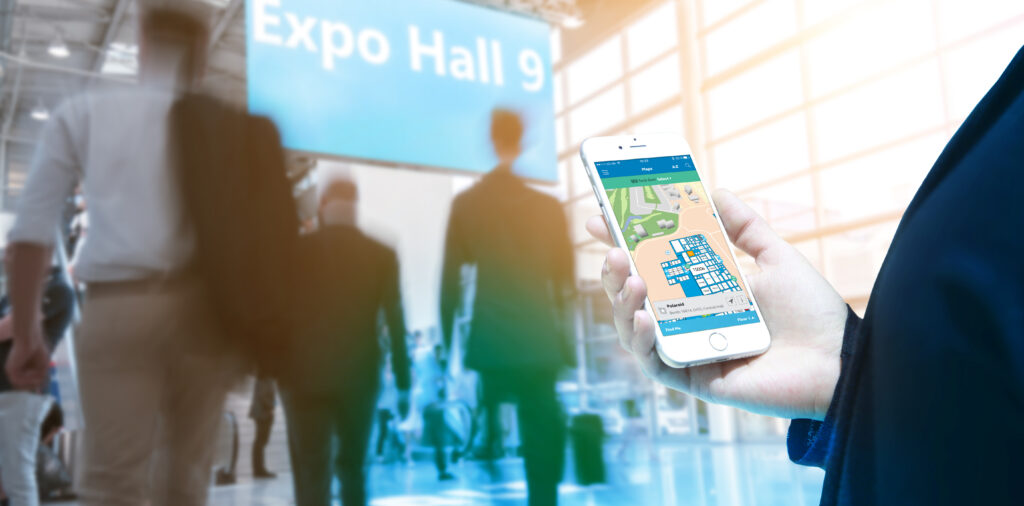 Our approach has always been to be hardware independent – adapting and complementing existing real-time location solutions. Throughout our extensive project portfolio, we were able to research and implement positioning technologies in a variety of dynamic and complex scenarios. The key challenges were represented by spatially complex venues, seamless indoor/outdoor scenarios, multi-floor applications, temporary installations, thousands of simultaneously moving objects, device variability, short setup times as well as connectivity and energy consumption.
Our many years of experience working with a variety of positioning technologies and experts in the field is why we proudly call ourselves pioneers in location-based services and geospatial expertise.
Our Learnings
Our extensive background with location-based services have brought us to one clear conclusion: there is no silver bullet when it comes to location technology. This is attributed to a variety of reasons.
Over time, different types of locating technologies, such as GPS, UWB, BLE, WiFi and RFID, have emerged and evolved. Each technology with its own use case applications, characteristics, benefits, and drawbacks. Due to the importance and wide-spread adoption of these technologies, many vendors in this field have emerged – thereby creating an extensive market for relevant hardware and software components.
Companies across different market segments understand the importance of incorporating positioning technologies and are faced with the difficult decision of choosing the right technologies and vendors to achieve their requirements. The wide variety of applicable use cases warrants different types of positioning technologies. This results in a combination of different technologies and vendors that have to be used to address the needs of the overall solution.
Having worked with various partners and clients in the field, it became evident that integrations are cumbersome, lack interoperability, and companies are at the mercy of vendor inflexibility in terms of custom development, pricing models, and incompatibility with other vendors. Due to such a complex approach of working with various vendors and their proprietary and inflexible solutions, customers are faced with challenges to meet an appropriate ROI and subsequently to lower their total cost of ownership.

The Birth of omlox™
Luckily, we were not the only ones to identify the clear market need for an all-encompassing positioning standard to streamline and facilitate the integration of positioning technologies across the board. In 2018, an industry consortium lead by TRUMPF was formed in close collaboration with a group of core partners to build up an open locating standard – called omlox. Through omlox, assets may be tracked throughout indoor and outdoor environments by integrating various positioning technologies. An open standard for positioning solutions simplifies logistics and ensures efficiency gains in a variety of industries and verticals. The underlying goal is to make it easier for customers to use hardware and software from different vendors.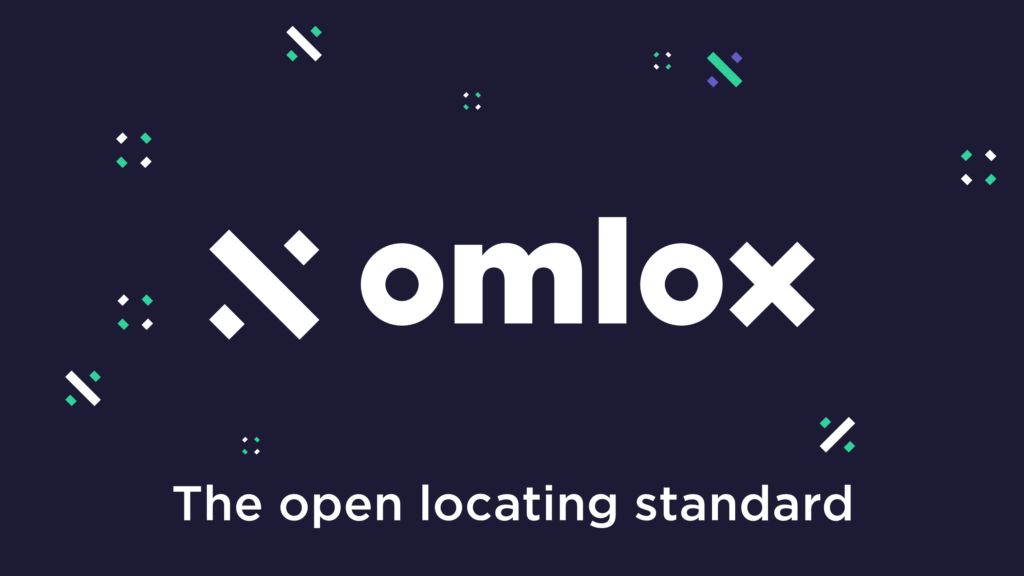 Our CEO, Dr. Matthias Joest, was appointed as Committee Leader of omlox based on his strong ties to the rest of the core group and his extensive expertise in location-based services, positioning systems, and geo-informatics.
The omlox standard was officially launched in June 2020 at Hannover Messe in Germany. It immediately won the Hermes Award – the world's most prominent recognition for industrial innovation.
In order to maintain professional regulation and maximize efficiency of managing the omlox standard going forward, the responsibility of managing the omlox standard has been handed over to the PROFIBUS & PROFINET International (PI) organization – the largest automation community in the world. The PI organization is responsible for a plethora of important enabling technologies in automation, and operates worldwide with over 1,500 members and 27 national subsidiaries.
Where are we Heading?
Since its inauguration, over 80 international companies have joined omlox and the PI organization. As part of an open ecosystem, the goal is to collaboratively drive adoption, further develop the standard, harness its full potential, and ultimately facilitate new and exciting use cases. We are actively contributing to the omlox standard, and by adopting an agile approach, we have utilized an extensive backlog of industrial use cases to support various working groups.
As one of the core founding omlox members, we contribute to the development and enhancement of omlox through our continuous collaboration with the omlox Working Groups.
We have been an integral part of the omlox core group since its inception. Due to our proven expertise in location-based services and software development, we spearheaded the conceptualization of the omlox hub – the blueprint for the software middleware that consumes location data from different sources and generates meaningful insights. The result of this was the successful development of our DeepHub® – the premier omlox-compatible middleware that centrally aggregates and provides location data across technologies, hardware and systems. The DeepHub connects the dots between positioning technologies and software applications, and therefore represents the core of IoT solutions.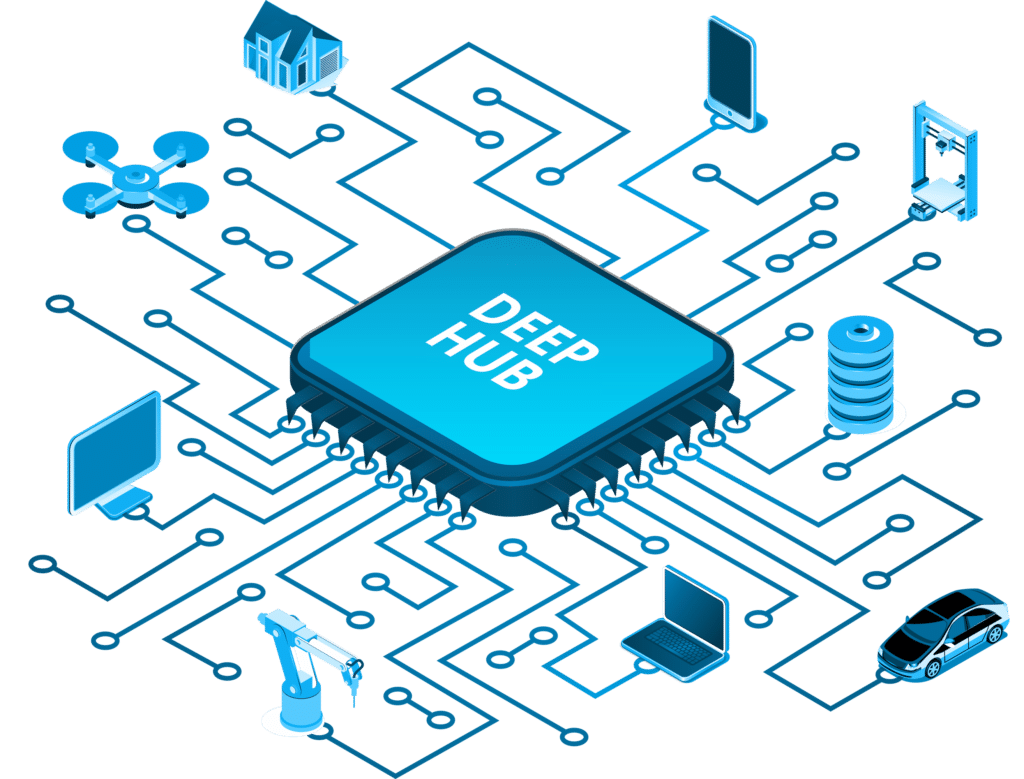 At our office in Heidelberg, we house our Technical Experience Center (TEC) – a state-of-the-art facility in which partners can integrate, install, and test their products on-site with the DeepHub and other omlox-compatible technologies. In this manner, our team can easily support partners during the inception of a project, troubleshoot issues, and provide concrete suggestions and insights to drive projects from conceptualization to reality.
We have kicked off exciting first projects with other omlox partners and clients, and invite interested organizations to get their feet wet, explore our DeepHub through a demo, and set up a proof of concept to discover the DeepHub's performance firsthand in a real-life scenario. The exponential success of omlox is clearly redefining how location data is used in the supply chain, smart manufacturing, warehouse and logistics industries, and the open ecosystem is rapidly growing.
GET IN TOUCH WITH US to become a partner and join the omlox community!