Introduction
The question of WHERE has been in our DNA from the very beginning. We are passionate about positioning systems, geoinformatics and any kind of location-based services that transform location data into added-value for users.
We would like to take you on a little journey and tell you how Heidelberg Mobil transformed into Flowcate. In this article, we'll share our history, major achievements and key milestones, and how all this experience shaped us into who we are today and what we stand for.
The Early Days
Our story begins before smartphones and mobile applications. In 1998, Klaus Tschira – a co-founder of SAP – created the European Media Lab with the mission to research the way in which humans should use digital technologies in their daily lives, and how software should be designed to help them.
Our playground was the city of Heidelberg, one of the most popular tourist destinations in Germany. For that reason, we developed the first voice-enabled, mobile map-based travel companion. At that time, mobile computing was challenging, as smartphones had yet to be developed and wireless communication was still in its infancy.
In 2002, we developed software architectures that could cope with the extensive volume of location data generated in real-time, and developed AI and ML approaches that helped to classify this data (e.g. by training neural networks). At the forefront of our work was software development, where we were early adopters of agile methodologies, extreme programming, test-driven development and continuous delivery.
A breakthrough for us occurred in 2007, when we transferred our research results to a commercial setup, creating Europe's first Smart City. Having visitors, residents, students and city staff in mind, we supported their daily lives by offering mobile companions using our own city-scale meshed Wi-Fi network. Heidelberg Mobil was born, bringing Smart City solutions to other cities in Germany and around the globe.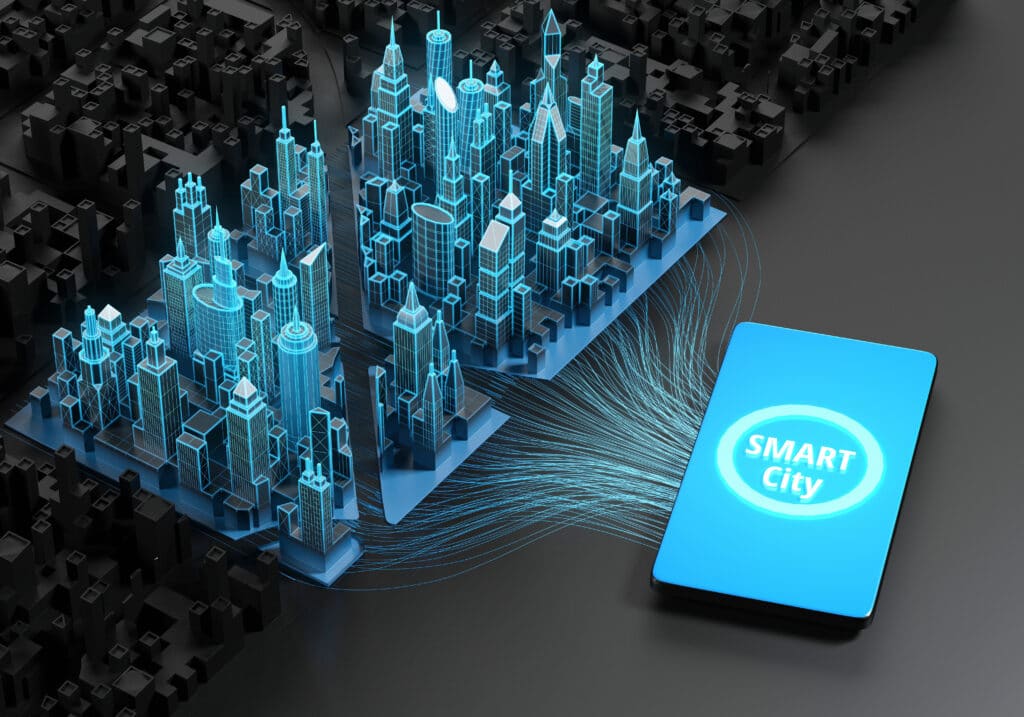 The Great Indoors
In 2008, we began exploring navigation services for different environments and use cases, such as large-scale events, dynamic spatial setups, indoor and outdoor spaces, and wireless infrastructures under heavy loads. CeBIT, the largest IT tradeshow at the time, was our first commercial customer in this setup.
We extended our footprint into indoor spaces – building our DeepMap® technology through the interface between building information and geospatial information systems to allow for 3D mapping and seamless indoor routing in multi-floor buildings.
The DeepMap® – our state-of-the-art 3D mapping platform – became the go-to technology for the largest and most prominent events and trade shows around the world, such as Hannover Messe and CES, and provided accurate orientation to millions of users. During this time, we partnered with industry giants such as IBM, HP, and Cisco, and worked with a wide range of positioning technologies to enable and deploy blue-dot wayfinding in complex indoors spaces. With our partners, we developed industry-shaping solutions not just in the event space, but also in retail, smart building, healthcare and the mobility space.
We worked with Wi-Fi technology to measure walking patterns on an ultra precise level, used Bluetooth technology to track and navigate people across hospitals, and used UWB for precise tracking in retail setups.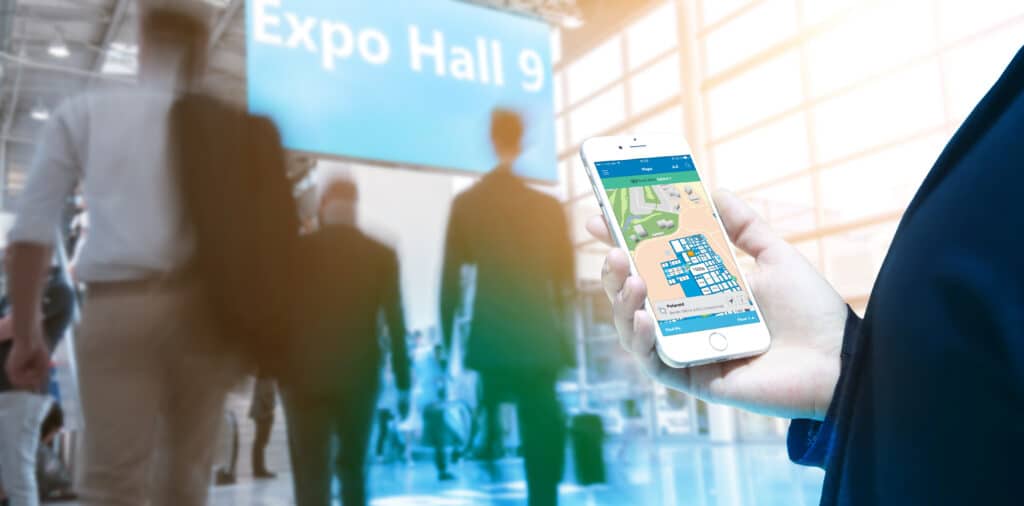 The Shift in Focus
Following a decade of extensive RnD, innovation and experience with all standard locating technologies, we reached one clear conclusion: there is no silver bullet when it comes to location data. Different types of locating technologies, such as GPS, UWB, BLE, Wi-Fi and RFID, have evolved and helped the world become more interconnected and transparent. These technologies have their own characteristics, benefits, and drawbacks and most importantly: their own use case relevance. The importance and widespread adoption of these technologies has led to the emergence of numerous vendors – thus creating a substantial market for hardware and software components.
Working with many different prominent partners and clients, it became apparent that the integration of locating technologies is complex and cumbersome and missing one critical component: interoperability. Furthermore, clients are highly susceptible to vendor inflexibility when it comes to customization, pricing, and compatibility with other vendors. Consequently, customers are faced with challenges to meet an appropriate ROI and reduce their total cost of ownership as a result of working with various vendors and their proprietary solutions. This "location technology chaos" ultimately led to inefficient implementation and utilization of solutions using real-time location data. This hindered a concrete goal of making supply chains more efficient.
For us, there was no doubt that a global locating standard would be the single most powerful solution to streamline and facilitate the management and integration of location data from all positioning technologies. In 2018, we joined a new initiative led by TRUMPF that aimed to streamline access to location data for manufacturing companies by defining an interoperable UWB locating technology. We quickly discovered the necessity to expand this to a more holistic concept through two central components: aligning all locating technologies on the software side and standardizing UWB on the hardware side.
For the next two years, we worked in "stealth mode" with other members of the initiative to bring this concept to life. We were particularly instrumental in the conceptualization of the system architecture for this new standard as a result of our extensive experience in location-based services.
In 2020, omlox – the world's first open locating standard – was released. The first version of the specification was handed to PROFIBUS and PROFINET International – the leading association for industrial automation – to facilitate the growth of the community and to scale omlox around the globe.
Since its inception, we have been an integral part of the omlox group. Our proven expertise in location-based services and software development enabled us to develop the DeepHub® – the premier omlox-compatible middleware that aggregates and transforms location data from any source and forwards it to applications.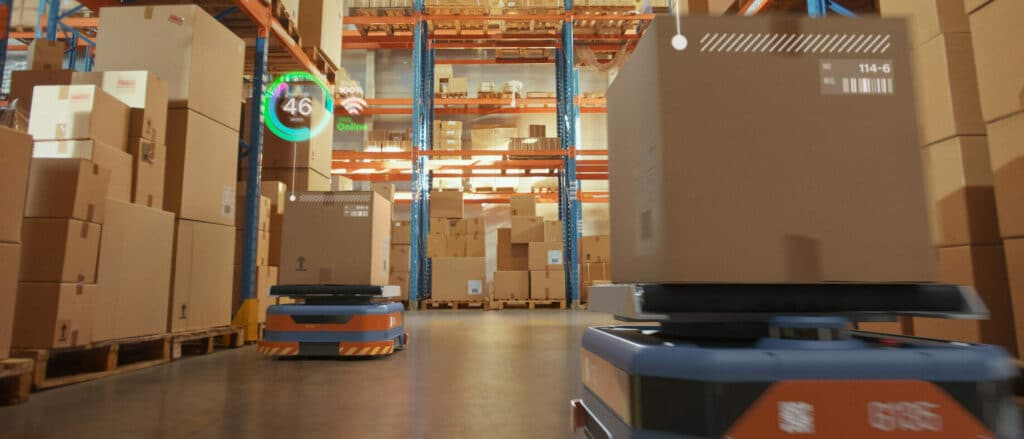 The Birth of Flowcate
We strongly believe that everyone has a role to play in making the world a better place and using natural resources in a responsible manner. By eliminating siloed location data and proprietary solutions and enabling smoother integrations, we optimize asset utilization and the efficiency of end-to-end supply chains. This is our contribution.
With our new mission of providing ubiquitous access to location data and removing the boundaries of data silos, it was time to reflect this in our brand identity. The shift in focus, coupled with groundbreaking developments over the last two years, pushed us to re-orient our company's compass and to let go of the past. It was time to begin a new chapter and transform our identity with a new name that reflects our new mission, vision and purpose.
By leveraging location technologies to make the world a better place, and optimizing and exploring through the targeted use of innovation and handling processes, we are ultimately trying to make life easier. In doing so, we are at the forefront as innovators and at the beginning of our new journey. We're connecting the dots for unlimited possibilities.
The name Flowcate stems from the two main pillars that define our past, present, and future: the Flow of data and assets, and Location information. The DeepHub lies at the center of these two pillars, as it enables the smooth flow of location data between sensors and applications, bridging the gap for continuous and streamlined data flow. We are a deep tech company and our vendor-independent locating technology enables our customers and partners to use their physical assets more efficiently, to obtain competitive advantages and to create new digital business models through streamlined location data.
We've reached a point in time where we can bundle our learning and expertise in location-based solutions from the past 20 years to spearhead real innovation. We firmly integrate this approach in our identity and our actions to focus on reshaping how location data is used and managed in a truly streamlined manner.
We complemented the birth of Flowcate with the creation of HubMan – our new superhero harnessing the power of the DeepHub to transform and unify all location data. Make sure to check out our feature video and learn all about the HubMan here.
We are all excited to wear our new cape and to see what the future holds. As a core member of the omlox community, we will continue to push the envelope by providing ubiquitous access to location data and reshaping the industry by simplifying processes for a more sustainable future.
Let the flow begin!